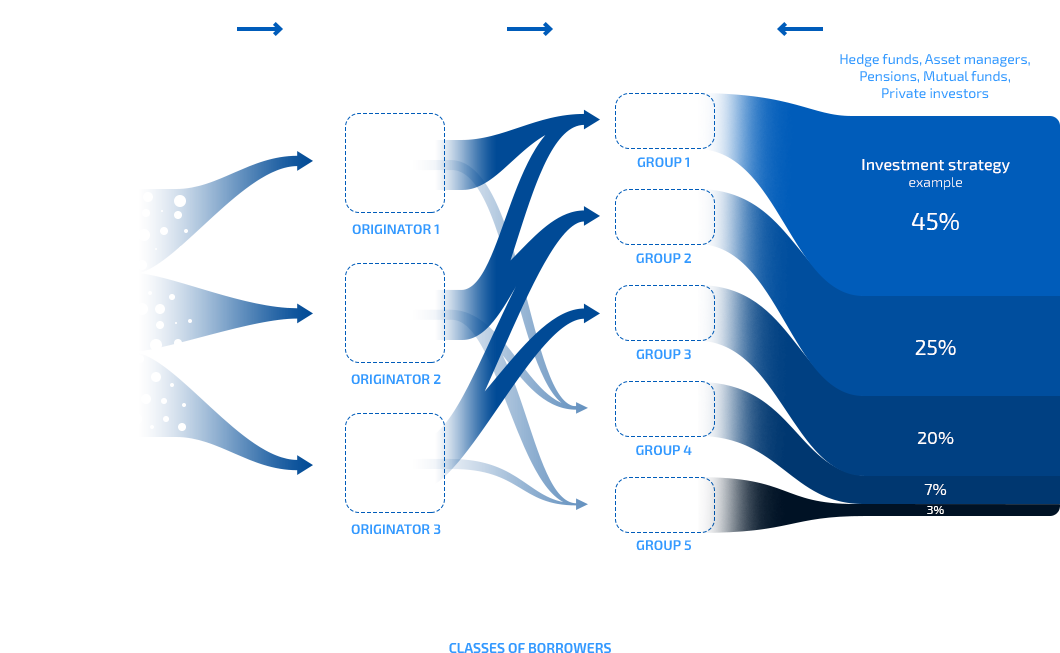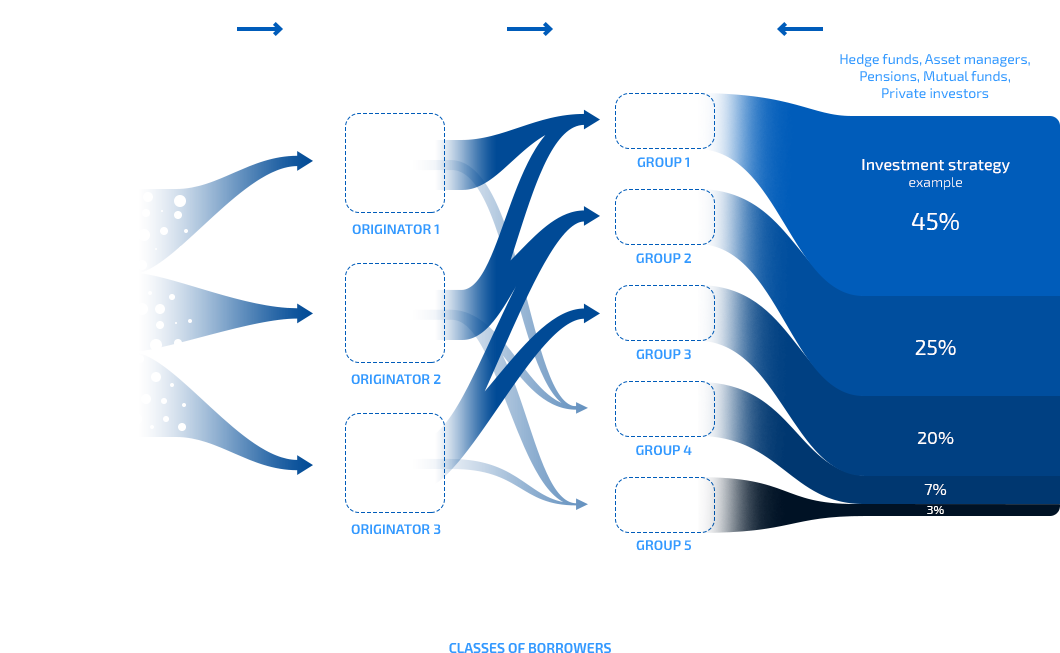 Acquisition
Anti-fraud
ScoringProduct offering
Scoring
Valuation
SegmentationSecuritization
Investment strategyAsset allocation

The market consists of potential borrowers with various risk-return characteristics

Lending companies (Originators) offer borrowers their financial products.
MPLaaS enables Balance Sheet Lenders to sell originated loans via Blackmoon.
Advantages
Boost in turnover and revenue without disrupting the balance sheet structure or risk profile
Origination fee at issuance & servicing fee throughout lifetime

Blackmoon serves as an infrastructure provider
For Originators
IT integration
Real-time portfolio securitization
Advanced performance analytics
For Investors
Independent scoring and loan assessment
Continuous due diligence
Automated order processing and investment execution
Investors gain exposure to a unique diversified fixed income portfolio.
MPLaaS provides Investors with comprehensive investment management tools.
Advantages
Diversification between Originators, products and classes
Flexible portfolio builder to meet investment criteria
Compelling risk-return profile of an alternative asset class